Our Story
The Proposal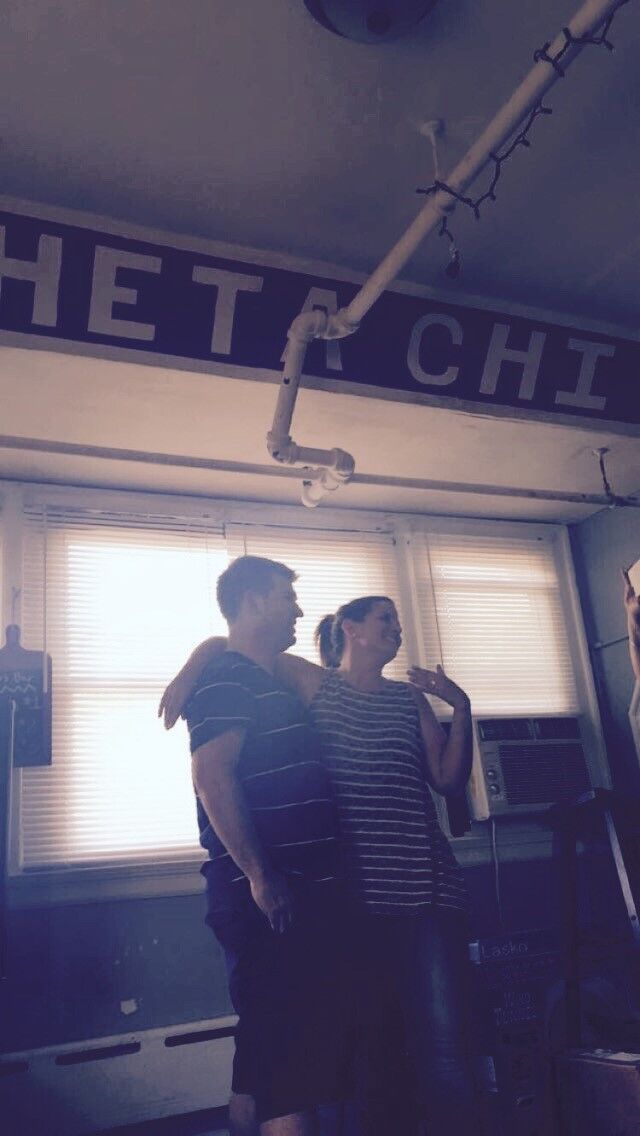 Avid Mets fans, Austin and Kristen had planned a trip to Cooperstown for Mike Piazza's induction into the Baseball Hall of Fame (their all-time favorite player!). To commence this historical weekend, Austin suggested a quick visit to Syracuse University - their alma mater and the place where they first met 10+ years ago...without hesitation, Kristen said YES!
Once they arrived in Syracuse, it was full steam ahead! The excited couple explored Marshall Street, stopped at Faegan's for lunch (and some beers, of course!), marveled at the Carrier Dome, and had a catch on the Women's Field (like they would back in the day). Then it was off to Comstock Avenue to visit their beloved sorority and fraternity houses. After peeking through the windows to see if Mary and Sabiah were home at AEPhi, it was off to Theta Chi to visit the spot where the two spent countless late nights playing Mario Kart (she was always Princess Peach, naturally!).
It was no surprise that Austin reached out to Patty-O ahead of time for the door code to Theta Chi. Once inside, they climbed the three flights of stairs to Austin's old fraternity room - the EXACT place where they FIRST met. After reminiscing about their college days, Austin asked Kristen to look out the window. Confused, she peeked through the blinds to see a HUGE sign asking "Kristen, will you marry me?". She excitedly turned around to see Austin on one knee...with a STUNNING diamond ring in hand. Of course her answer was "YES!". To Kristen's surprise, in walked her parents and members of Austin's family to congratulate and celebrate with the happy couple.
A historic weekend it was. It was their love of baseball and Mike Pizza that bonded these two from the beginning - it was only fitting, and incredibly special, that Austin asked Kristen to spend the rest of their lives together in this very place, on this very memorable weekend!
The Wedding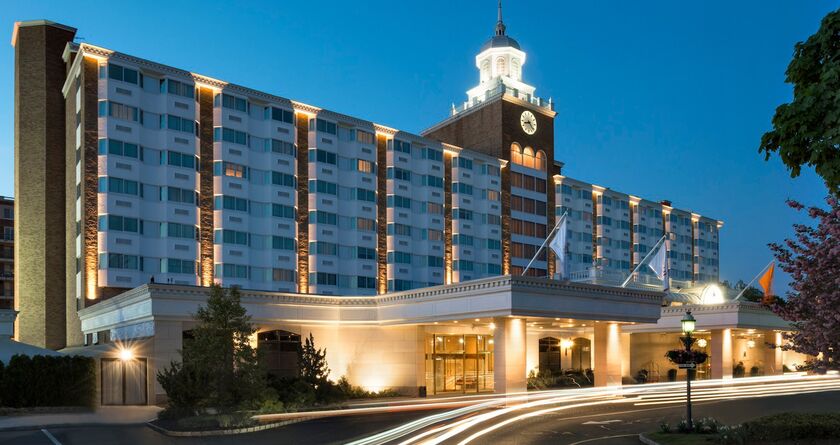 Saturday, January 27, 2018
6:00 PM
Attire: Black Tie
Ceremony and Reception
The Garden City Hotel
45 7th St, Garden City, NY 11530
Wedding Party
Evan Vieira - Man of Honor
Jason Vieira - Man of Honor
Kyle Vieira - Man of Honor
Colleen O'Keefe - Bridesmaid
Holly Vetrano - Bridesmaid
Jessica Zecher - Bridesmaid
Jillian Roslin - Bridesmaid
Kara Luwisch - Bridesmaid
Lindsey Liss - Bridesmaid
Megan Resnick - Bridesmaid
Natalie Cook - Bridesmaid
Alexandra Vieira - Flower Girl
Parker Green - Flower Girl
Noah Vieira - Ring Bearer
Ryan Blumstein - Best Man
Corey Schwartz - Groomsman
David Ragonetti - Groomsman
Jason Gilbert - Groomsman
Jason Siegelheim - Groomsman
Michael Rubin - Groomsman
Ross Greenberg - Groomsman